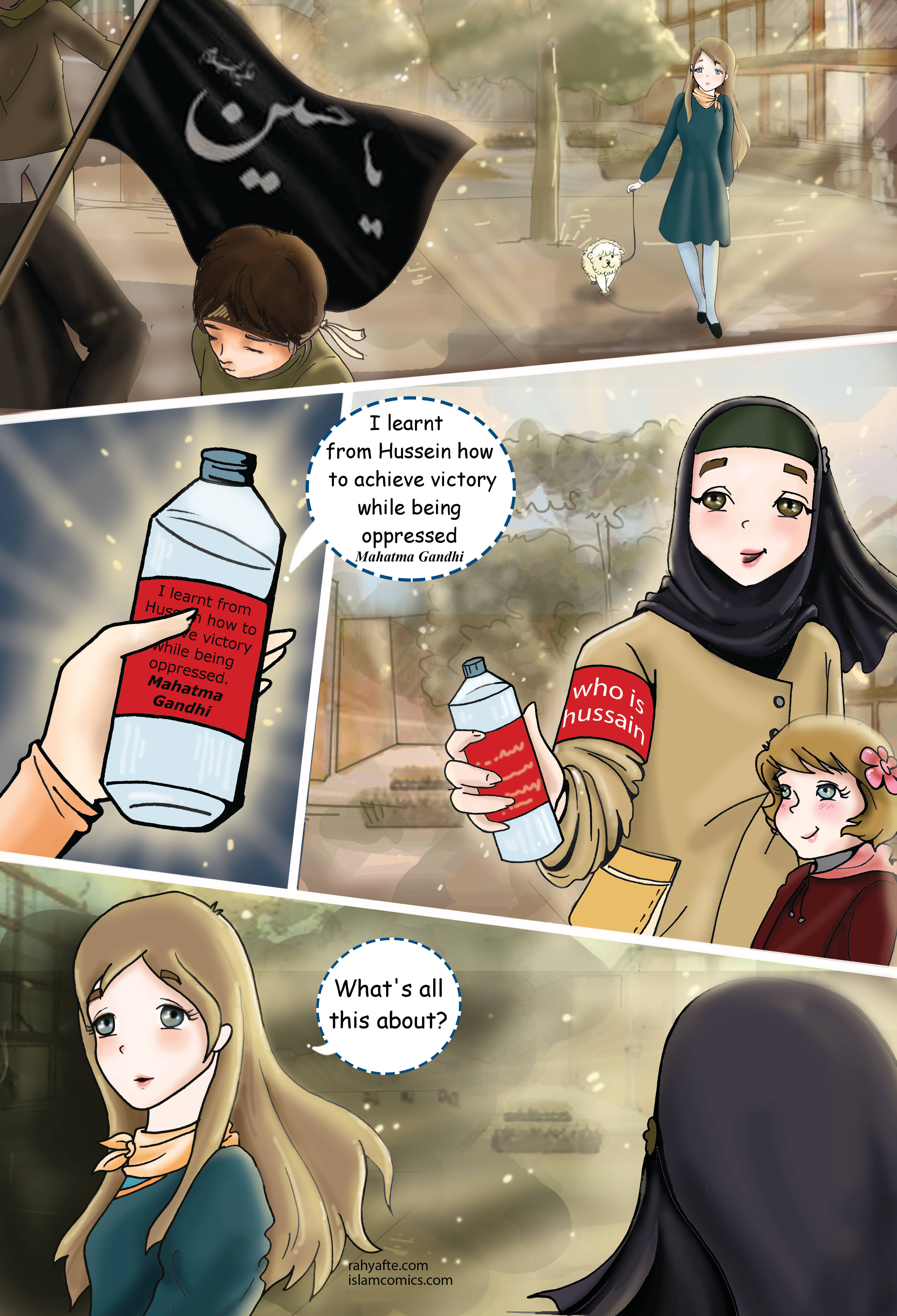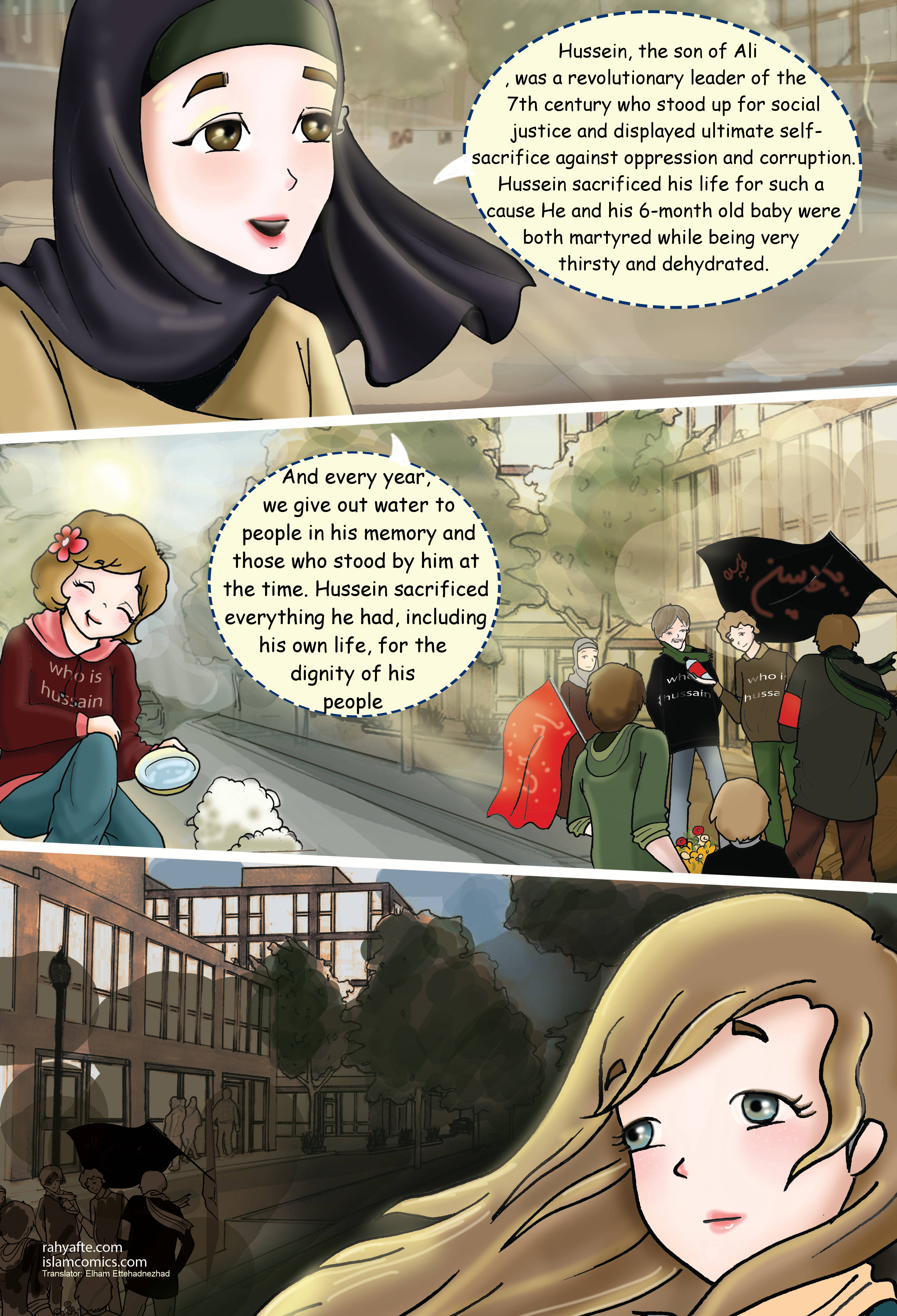 Who is Hussein?
 I learnt from Hussein how to achieve victory while being oppressed. Mahatma Gandhi
 What's all this about?
 Hussein, the son of Ali, was a revolutionary leader of the 7th century who stood up for social justice and displayed ultimate self-sacrifice against oppression and corruption.
 Hussein sacrificed his life for such a cause. He and his 6-month old baby were both martyred while being very thirsty and dehydrated.
 And every year, we give out water to people in his memory and those who stood by him at the time.
 Hussein sacrificed everything he had, including his own life, for the dignity of his people
 Translator: Elham Ettehadnezhad
facebook.com/islamcomic
instagram.com/islamcomics
twitter.com/islamcomics
https://t.me/Islamcomics